Week 18: James Jean
"Bless Your Heart" (2016)
Check him out on his website, Instagram, Tumblr, Twitter, or Maharam.
This week's (belated, oops) An Artist a Week feature is Mr. James Jean, a Taiwan-born graduate of the School of Visual Arts in NYC. He's been extremely active since at least 1999, which made picking out just a few pieces to show here by and large a nearly impossible task.
Jean has had shows in California, New York, Japan, and London. Before retiring from commercial work in 2008 to focus on his painting, Jean had done graphic work for companies like ESPN and Prada as well as contributing art for many comic covers, namely the Fables series. In fact, Jean has won seven Eisner awards.
The final Fables cover Jean contributed, a piece of art many fans called the most poignant and beautiful piece of them all.
You can buy some of his collected works, including a compilation of his Fables covers, in his store.
As explained in an interview, his work (like most in comics) is a blend of hand-drawn or painted layers and details added digitally after scanning. Jean has been compared to artists like Maxfield Parrish for the colors he uses and the wispy, surreal yet romantic feeling that often accompanies his works. There is often evidence of his ties to Asia and sometimes a sweet quality, sometimes even an ancient horror depending on the works.
It is impossible to appreciate James Jean, however, without mentioning his sweeping murals. If you are at all interested in this artist and only pay attention to one of his works, let it be one of his murals which you can find on his website. Examples of those include Rift Procession and Psychic Temple.
Even Jean's sketchbooks can be immense undertakings of time and detail for the eye to admire. They vary from the simplest sweeping exercise in the human form (nsfw) to mildly horrifying and surreal pieces involving hours of tiny lines (also nsfw)
Much as Parrish is evident in his pieces, it's hard to discount any number of surreal artists, such as the convoluted landscapes of Dali or the twisted amalgamations of parts of Masson.
Exploring his website opens up a hugely vast catalog of Jean's works, showcasing an immense amount of variation and inspiration.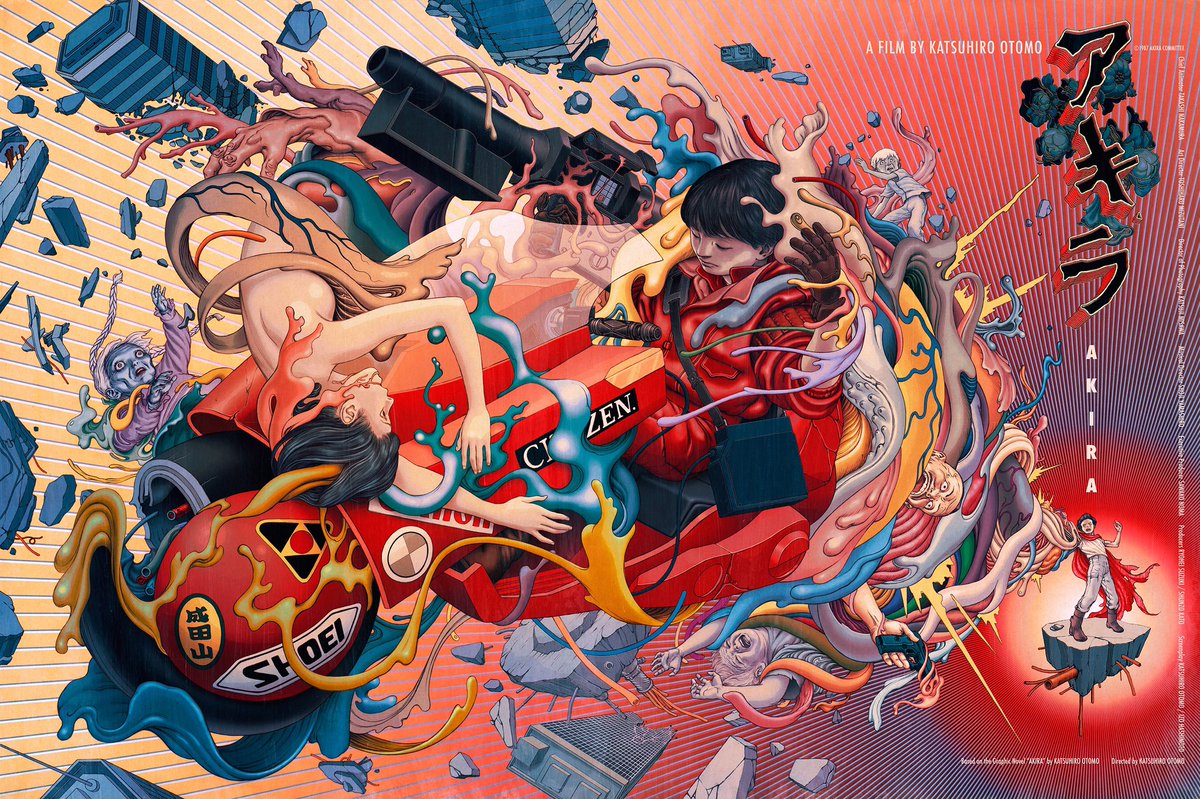 He has even dabbled in sculpture and jewelry-making.
Looking at James Jean's works are an inspiration to me in the way that a beautiful day or an intrinsically orchestrated song are. I could never recreate something so exquisite, but I feel blessed just for having experienced it and existing at the same time.
—
Like this? Check out more of my An Artist a Week series!